Upcoming Events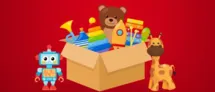 Annual Toy Drive 2023!
Capitol Eye Care Center is partnering with League of Volunteers for their 2023 Toy Drive, benefiting kids in need in Tri-City community. To donate new toys can be dropped off or shipped to: 38069 Martha Ave, Suite 200, Fremont, CA 94536. Donations are accepted until December 18, 2023. Thank you for your generosity!
---
Past Events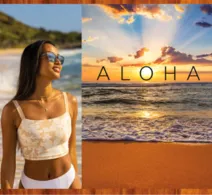 Frame Show Extravaganza event. Saturday, March 25, 2023, 9am- 1pm
Featuring Maui Jim and Catch London designer frames. Limited hours! Lots of discounts, prizes, raffles, etc. To RSVP: call/text (510) 791-5272 or email: [email protected]. Like us on Facebook to get the latest updates: facebook.com/capitoleyecarecenter
---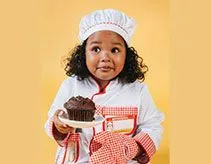 Valentine's Day Baking Cookie Contest. Tuesday, February 14, 2023
We would love everyone to participate in voting for their favorite cookie design. Voting will take place on our Facebook page on February 14 (1 day only). The winner will be the one who collects the most points from both the Facebook votes and from the panel of judges who get to taste and rate them all. The winner(s) announced on our Facebook page.
https://www.facebook.com/Capit...
---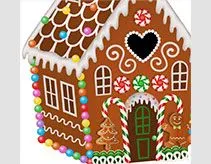 Gingerbread House Contest
Capitol Eye Care Center staff and doctors created a display of Gingerbread Houses/Cottages. Please stop by our office to cast your vote for your favorite creation. To preview, visit our Facebook page:https://www.facebook.com/Capit...
---
Annual Toy Drive
Capitol Eye Care Center is collecting new toys for our annual Toys-for-Tots program, benefiting kids in need in Tri-City community. Please deposit your toys into the red bin, which you can find in our welcome area. Donations of toys can also be mailed to our office at 38069 Martha Ave, Suite 200, Fremont, CA 94536. Donation will close on December 19, 2022.
---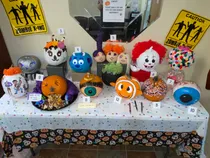 Pumpkin contest
https://www.facebook.com/Capitoleyecarecenter or https://www.instagram.com/capitoleyecarecenter
---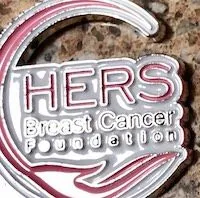 HERS Breast Cancer Foundation's 5K/10K Run/Walk, September 24, 2022
Join us at HERS 23rd Annual Walk/Run/Yoga Fundraiser on Saturday, September 24 at Quarry Lakes. This event will benefit under-served breast cancer patients and ensure they receive the post-surgical products they need. Enjoy time with family, friends, neighbors, and get a morning exercise. Don't forget to visit Capitol Eye Care Center booth to spin a Wheel-of-fortune, enter in our raffle drawing, and more.
---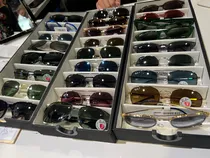 INTERNATIONAL VISION CONFERENCE SEPTEMBER 2022
Capitol Eye Care Center doctors took part in the International Vision Expo event in Las Vegas. This was an excellent opportunity to learn about new advancements and technologies in the eye care. Office manager, Enjoli was able to hand pick the latest designs in the eyewear to widen the selection on our frame displays.
Follow us on facebook.com/capitoleyecarecenter for more information, updates, and photos of this event.
---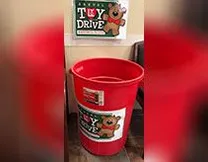 Annual Toy Drive benefitting the Tri-City community
It's that time of the year when Capitol Eye Care Center is participating again in collecting brand new wrapped toys. Please deposit your toys into the big red bin, which you can find in our welcome area. Donations of toys can also be mailed to our office.
Thank you for your generosity.
---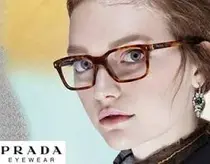 Trunk Show OCTOBER 16, 2021 Saturday 9am-1pm
Capitol Eye Care Center invited eye stylists to showcase the new designs and craftsmanship in eyewear. You will have a unique opportunity to choose among the latest designs of international and domestic eye frames. Free Giveaways, raffle prizes, discounts on eye frames and lenses, a chance to win designer purses and watches, and a lot more. Reservations required. Please sign up on our Facebook page for the latest updates. Facebook.com/capitoleyecarecenter.
Thank you everyone who attended the event!
---
Back2School Lens Promotion July 1-Sept 30, 2021
Purchase a pair of glasses and receive free upgrade to Transitions or Blue Light lenses (value up to $110). See our frame stylist for details.
---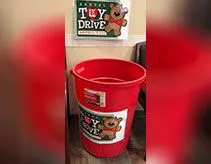 Christmas Toy Drive December, 2020
Thank you for your donations!!!
---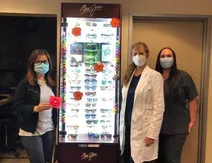 Local Hero Recognition - July 2020
Capitol Eye Care Center would like to recognize Queenie Quilao, a registered nurse at the PAMF Urgent Care for her dedication and hard work as a frontline worker in these trying times. She was nominated by her husband Darwin who said, "COVID-19 is tough to fight but she is tougher!". We would like to thank everyone who nominated someone for our special recognition program. It was very difficult for the Capitol Eye Care Center team to decide whom to recognize and award a pair of Maui Jim sunglasses as there are so many people who deserve this recognition. It was uplifting to hear stories of people who are serving our community, as health care workers, getting food to the hungry, volunteering to help people in need, or doing other remarkable good deeds during the coronavirus pandemic. These people are guiding us through this new territory of a pandemic and towards a brighter future. Thank you!
---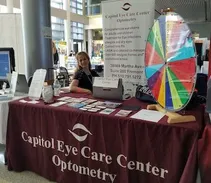 Rotary Business Expo 2019
Capitol Eye Care Center is very proud to have taken part in the Rotary Business Expo which was brought by the Rotary District 5170 in partnership with the East Bay Economic Development Alliance, Alameda County SBDC and Ohlone College.
---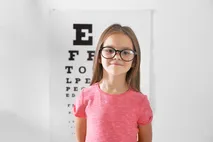 BACK-TO-SCHOOL SALE August 5-17, 2019
All kids are eligible under the age of 18.
Free prescription lenses, add-on coatings (such as anti-glare or light-activated lenses), 30% off Ray-Ban, Nike, and Steven Madden frames.
Offers cannot be combined or used together with insurance coverage.
---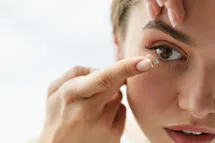 Contact lens workshop, 2019
Today we hosted a multifocal contact lens workshop. The visiting doctor, Dr. Amber Dunn, traveled from Oregon and with the assistance of our wonderful contact lens representatives, Doreen and Glenn, they were able to bring an educational and rewarding experience to our office. The patients got to try on multifocal contact lenses and experience their vision without the need for reading glasses.
---
Drivers for Survivors fundraiser, 2019
Dr. Levin and her husband attended non-profit event celebrating 6 years of service in our community. Drivers For Survivors provides free transportation service and supportive companionship for ambulatory cancer patients, from suspicious findings through completion of treatments.
---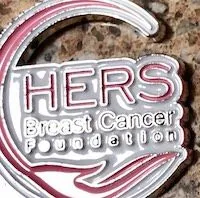 HERS Breast Cancer Foundation's 5K/10K Run/Walk, 2019
HERS Breast Cancer Foundation and Community Expo brings hundreds of breast cancer patients, survivors, and supports from all over the Bay Area. Gathering for fun and exercise, we rally family, friends and neighbors to raise funds to benefit survivors. The money goes to support the programs that provide specialty bras, prostheses, wigs, and more that help individuals heal and feel whole after breast cancer treatment.
---
Reverse Raffle Fundraiser, Niles Rotary Club of Fremont, 2019
Dr. Levin and Dr. Pedersen, along with their spouses, attended a Niles Rotary Club of Fremont Fundraiser event. The funds raised will go out to support local community.
---
Christmas Toys for Tots Donations, 2018
We are hosting our annual toy drive to help provide a brighter Christmas for Children in our community. Your efforts will truly make a difference in the lives of children that without the generosity of people like you would not have a Christmas. Toys for Tots is a nationwide, not-for-profit organization, organized by the Marine Corp. Toys for Tots gifts are given directly to individual families, as well as non-profit organizations who assist others in need.
---
Thanksgiving Food Drive, 2018
Thank you for making a difference and donating your nonperishable food items. We collected bins full of canned goods in support of our annual Thanksgiving food drive.
---
Best of Fremont 2019
We are very excited to continue with the title "Best of Fremont" in 2019. Thank you everyone who voted for us!
---
Patient appreciation picnic Summer 2018
We are so grateful for everyone who supports our business and glad that you were able to join us for our Patient Appreciation picnic at Lake Elizabeth park in Fremont, CA. We had great food and entertainment. Thank you Audio Blonde band for your upbeat performance.
---
Maui Jim Sunglasses frame extravaganza, 2018
Get ready for summer with exclusive hot new looks. Capitol Eye Care Center will be featuring an extensive collection of Maui Jim sunglasses. Available for 4 hours only! Thursday, May 17 from 2 pm to 6 pm. Everyone attending will be eligible to win prizes, gift cards and try on the latest designer frames which will set this summer's fashion trend. Sweet treats and light refreshments will be served.
---
Fall 2018 Designer Frame Show
Experience the latest eyewear collection of French designer frames by Morel (Lightec, Koali) and frames by Safilo (Marc Jacobs, Hugo Boss, Liz Claiborne, and more). Exclusive giveaways and discounts. Experience personalized styling. Get inspired by the new patterns and colors. For 1 day only, October 27 9-2pm. Appetizers and drinks provided.
---
Back To School 2018 Ray-Ban Sale
These annual Back To School sale events are organized specifically for school kids. It is a well known fact that vision is directly linked to the child's development and scholastic success. We offer special discounts for our younger patients to make sure they have the highest chance of success from the beginning of each school year.
---
Spring 2018 Trunk Show
Our trunk shows are fun-filled events with frame choices that never disappoint. Our shelves are filled with the latest styles and colors from our fabulous eyewear designers. Trunk shows give us a chance to provide our loyal customers a sneak preview of the entire eyewear line and offer lucrative discounts.