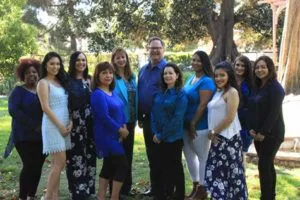 Capitol Eye Care Center Optometry was started in 1951 by Optometrist Dr. Gilbert S. Tom in Centerville Township. In 1987 Dr. Raymond Pedersen took over the practice of Dr. Tom and later incorporated Dr. John Austin's practice in 1998. Today, Capitol Eye Care Center remains committed to its tradition of personalized, high-quality patient & vision care, and advanced technology. Optometrist Dr. Stella Levin purchased Capitol Eye Care Center on January 2, 2018, and is excited to continue its great legacy.

Our practice is one of the oldest in Fremont. We are proud to serve the tri-city (Fremont, Union City, and Newark) and the surrounding areas. At Capitol Eye Care Center Optometry we provide comprehensive eye exams for adults and children, treatment of eye diseases, injuries, allergies, infections, and red eyes. Our doctors' interests are in the treatment of glaucoma and dry eye, myopia control (Ortho-K), scleral lenses and LASIK assessment & co-management, cataract co-management, low vision, keratoconus, diabetic retinopathy, retinal diseases, macular degeneration, etc.
Our practice uses the latest automated refraction systems to make sure you have the most accurate prescriptions. We also provide contact lens evaluations using the newest contact lenses for astigmatism, monovision, and multifocal. With the use of state-of-the-art equipment such as the OPTOS retinal imaging system, digital camera (images of the front and back of the eye), Optical Coherence Tomography (OCT), and corneal topographer, we are better able to diagnose and manage your eye health.
Whether you are looking for an optometrist or already have a prescription and want to check out our eye frame selection, we would love to see you. Our friendly opticians and frame stylists are true experts in eyewear. We stock hundreds of different eye frames, prescription sunglasses, and contact lenses. Every frame we sell is hand-picked by the most experienced opticians who have many years of experience in styling eyewear.
If you have any questions or would like to schedule an appointment, please contact our office today.
*We speak your language: Spanish, Portuguese, Cantonese, Mandarin, Russian