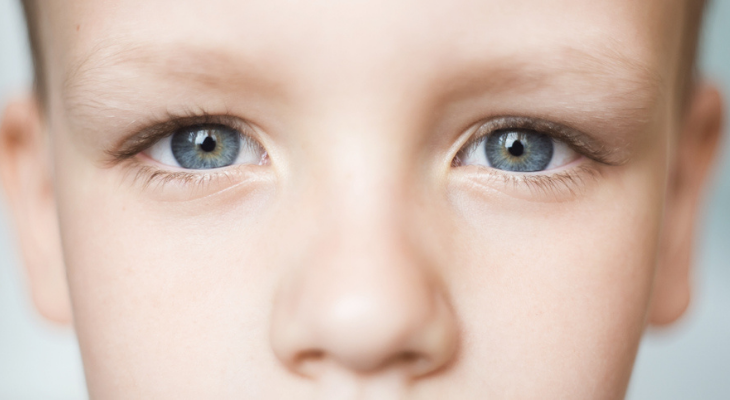 Vision Disorders in Children
Vision problems aren't always obvious in children. In fact, many vision disorder symptoms can be confused with behavioral or learning issues. Learning how to recognize vision disorder symptoms will help you ensure that your child receives appropriate treatment if they have a disorder.
Vision Disorders Symptoms That Affect Your Child's Performance in School
Your child couldn't possibly have a vision disorder if they can read an eye chart, right? Unfortunately, vision disorders can affect children with 20/20 vision, including those whose vision is corrected with eyeglasses.
Good vision is dependent on a strong connection between the eyes and the brain. If the brain doesn't receive the same information from both eyes or has trouble processing the information it receives, vision disorders can occur.
The disorders make it hard to succeed in school. It's difficult to get good grades when everything is blurry or you can't recognize letters or numbers.
Your child may have a vision disorder if they:
Have poor handwriting
Reverse letters or numbers when writing
Can't recognize words, letters, or shapes
Lose their place often when reading
Have spacing issues when writing
Write letters or numbers smaller or larger than normal
Need to use their finger to keep track of the words on a page
Can't tell left from right
Complain of eye pain or fatigue after reading for a short time
Have double or blurred vision
Don't understand or remember what they read
Complain about glare when reading or writing
Have watery eyes or headaches when reading
Must hold papers or books close to their face
Skip lines when reading
Have trouble correctly identifying words that start with the same letters
Don't do well on spelling tests
Are better at oral tests than written ones
These symptoms make school a challenge for many kids. Daydreaming or acting out may not be related to behavioral problems but could happen because reading is just too difficult or painful.
At home, struggles with homework may lead parents to assume that their children are lazy or unmotivated. Unfortunately, it's hard for many kids to challenge that assumption because they're often unaware that they have a vision problem. In fact, they may be just as frustrated with their inability to do well at school.
Other Signs of Vision Disorders
A vision disorder may also cause:
Difficulty tracking a ball in the sky when playing sports
Inability to tell where a ball will land
Poor coordination and clumsiness
Vision Disorders That May Affect Your Child's Life
Your child's problems could be related to an issue regarding:
Visual Memory. If the brain doesn't properly process and store the information it receives from the eyes, your child could struggle to remember a paragraph they just read or recognize letters, numbers, and shapes.
Convergence Insufficiency. The eyes must turn inward slightly when focusing on a book or near objects. If your child has convergence insufficiency, one or both of the eyes may not turn inward enough to see clearly. The disorder can cause blurred vision and difficulty concentrating. Words may also seem to drift or float on the page.
Strabismus. Strabismus is caused by a misalignment of the eyes. The condition affects 4% of the population, according to the American Association for Pediatric Ophthalmology and Strabismus. Children who have strabismus may struggle with depth perception and blurred or double vision because each eye sends slightly different information to the brain.
Tracking. Reading and playing sports is difficult if your eyes can't follow the words on a page or the path of a ball in the sky or on the ground.
Visual Perception. It's difficult for kids to remember words and numbers in the correct sequence or understand what they read when their visual perception skills are poor.
Eye Movement or Teaming. Vision can also be affected if the eyes don't move smoothly or work together as a team when reading or looking at objects.
How Vision Therapy Can Help
Thanks to vision therapy, your child can improve their visual skills and overcome the challenges that make life difficult. The therapy uses activities and games designed to strengthen the connection between the brain and the eyes. Therapy is helpful no matter what your child's age and is effective for teenagers as well as younger children. If you think your child could benefit from vision therapy, give our office a call.
Sources:
American Optometric Association: School-Aged Vision 6 to 18 Years of Age
American Association for Pediatric Ophthalmology and Strabismus: Strabismus
College of Optometrists in Vision Development: Signs and Symptoms of Learning-Related Vision Problems